Sunny skies leaving Aussies in the dark
Written by

Founder of bidmysolar, Bernie Kelly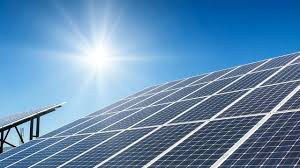 Abundant sunshine and high energy prices have made solar a popular choice in Australia. As of 31 Oct 2020,
more than
2.5 million rooftop solar power systems had
been installed
across the country
1
. However, according to the Clean Energy Regulator (CER), around one in five (18%) solar systems
are installed
in a substandard manner
2
, leaving homeowners struggling to gain a return on their investment.
While government solar rebates and incentive programs are valuable, these initiatives have unfortunately served as the breeding ground for rogue, fly-by-night traders who install unreliable, underperforming systems. Poor quality equipment and installation practices result in longer pay-back periods, complete system failures and can pose a significant fire hazard.
Despite the CER's initiatives to address the installation of unapproved solar panels, almost half (40%) of all brands available on the market remain unvalidated
[1]
. In addition, given the incredibly technical nature of solar power, many installers try and pass low quality panels at a premium to unsuspecting customers.
Unregulated pricing structures mean homeowners are significantly overpaying for a solar installation,
with costs varying by tens of thousands. To make the matters worse, a shocking 800 solar companies have gone bankrupt in the past decade, leaving 700,000 homeowners with worthless warranties4.
A new disruptor to the solar industry is aiming to provide a better solution for Australians looking to install solar via their search platform.
bidmysolar
™ is Australia's first solar energy marketplace and aims to help homeowners save time, money and frustration when buying solar.