Battery World franchisees empower community during pandemic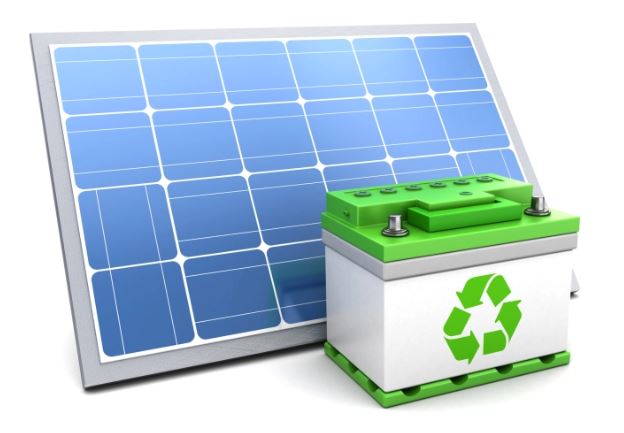 Australia's leading battery retailer, Battery World, has powered through the COVID-19 pandemic, with franchisees recognising their pivotal role in delivering essential products and services to communities, keeping them recharged and safe on the road, in the office and at home. 
Battery World's extensive network of 111 locally owned stores experienced significant growth in May and June (21.2% and 20.5% respectively) over the same period last year with customers backing small businesses and buying local.  
Contributing to the success was the network's ability to meet the changing needs of customers by expanding their services to introduce contactless delivery and free battery testing coupled with vehicle health checks and free 24/7 roadside assistance. 
Despite the economic impact of COVID-19 creating massive uncertainties, new franchisee Matt Moore was confident in the Battery World brand and took over ownership of the Tweed Heads store during the height of the pandemic. His commitment saw the store outperforming the market, achieving 75% growth over the past three months. 
"As a new franchisee, my focus was on customer service. At a time when everyone was feeling uncertain, our customers valued our team's personable approach and determination to help them in any situation," Matt said. 
Like Matt, Battery World franchisee, Greg Leslie from Townsville saw large growth in May and accredited his double-digit growth to ensuring customers had continued access to quality Australian-made products when they needed it. 
"We saw a massive push for Aussie-made products coming from the community, particularly with car batteries and camping and leisure products as families started to switch their international and interstate travel plans with road trips closer to home," Greg said. 
"Our main goal as a store was to keep our doors open to help customers in a time when they needed us most. With people remaining at home, our customers were appreciative of Battery World's free delivery initiative, as it eased their situation with convenience and continued access to necessary supplies."
Battery World National Major Accounts Manager, Daniel Klingner said the network's commitment to the brand's strategic business partnerships has also allowed them to assist beyond their own community.
"We worked with and continue to work closely with essential services during this period, and as a result saw our partnerships with national supermarket chains grow to allow them to mobilise more delivery vehicles. The satisfaction of our network's service from our accounts during this time has exposed Battery World to international brands now seeking quality, Australian products."
During the peak of lockdown, stores experienced increasing demand for automotive products. Home office, security and tools categories also saw a big boost with more people working from home and taking on those almost forgotten home projects. 
Executive Director, Paulus Wanandi, said to achieve such success during one of the hardest retailing environments is a testament to Battery World's commitment to supporting local communities and reputation for product expertise and quality products.
"We wanted to give our franchisees messages they could go to market with comfortably and confidently, and tangible sales strategies that would add value to our customers. We realised early on the resounding consumer sentiment seeking Australian companies and products to support and engage with during this time. We revised the content distributed to our membership loyalty program, The Volt, to suit and launched a $99 Australian-made car battery promotion as a response, and our network saw sales increase week-on-week," Mr Wanandi said. 
"Many of our stores are based regionally and are vital links to the operation of their town. We made sure that our omni-channel strategy complemented the exceptional customer service and product expertise that our local stores provide." 
As Battery World continues to be agile in the ever-changing environment, the brand is focussing its efforts on recruitment with new enquiries being received from both interested buyers and existing franchisees looking to expand.  
"We're continuously looking at ways to improve, and we're excited for the next phase of the business as we broaden our ability to deliver and offer more quality, Australian-made products, services and product expertise across the nation," said Mr Wanandi.
For more information on Battery World, visit https://www.batteryworld.com.au/


ABOUT BATTERY WORLD 
Battery World is Australia's leading battery retailer with over 20 years in operations and with 111 stores nationwide. Battery World is a franchise network that is owned by Century Yuasa Batteries, Australia's only and largest battery manufacturer. The stores stock over 8,000 products from small coin cell and AA and AAA batteries to large truck batteries.
Apart from the products, Battery World also offers customers additional services of 24hr mobile service, free fitting, free battery checks, battery recycling and expert advice. Batteries can be very complex and most customers will need experts to assist them in selecting the right battery for the right application. This expert advice and exceptional customer, coupled with selling quality, locally manufactured product differentiates Battery World from competitors.  
For more information on Battery World, visit https://www.batteryworld.com.au/.